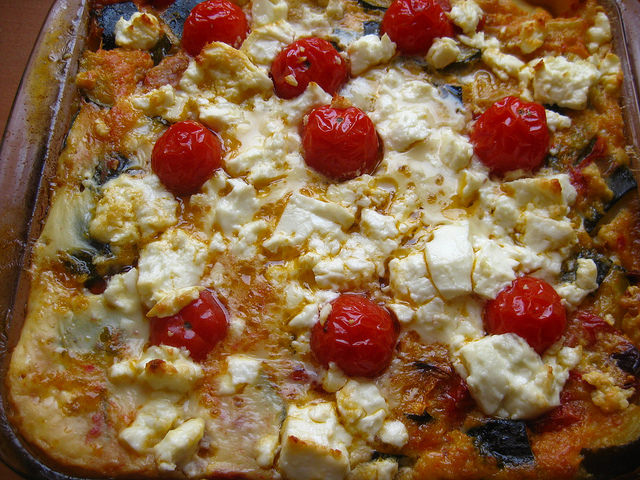 If 12-year-old me knew that there would be some days when I wouldn't even think about the fact that I was a loser in 6th grade, I don't think she would know what to do with herself.
Let's be clear, here, before I go down this road. 12-year-old me coped pretty well with the fact that she was kind of a loser. She didn't feel like the kinds of losers you see in movies. She didn't gasp and say, "My God! That's me!" when she watched She's All That or whatever other Freddie Prinze Jr. movie featured a loser girl at the time (there were many). She had a handful of friends she hung out with. She didn't get invited to too many parties, but she wasn't all that into parties. She felt pretty dumb at church basement dances, and she couldn't figure out how to deal with her hair, and her uniform skirt was a bit too long to be cool, but she was a good writer, which she liked, and she was pretty good at pretending that everything was all right, and so she believed it.
There were only a handful of instances where 12-year-old me came face-to-face with the fact that for whatever reason, she wasn't really winning the whole middle school game. A former best friend uninvited her to a party once. That happened right after we had done a project in social skills on how not to be a bully, and 12-year-old me, instead of getting too upset about it, tried to decide if it was bullying or not. (It was.)
12-year-old me let a sometimes friend tell her that the popular kids were talking about the way she dressed, which may have been true and may just have been the way that this sometimes friend decided to tell her that she didn't really like the length of the pants that 12-year-old me was wearing at the time. It doesn't really matter which one it was, because 12-year-old me still cared what people thought.
I distinctly remember thinking, maybe not at 12, but soon after, how great it must be not to care what people think. I might have read it or heard it or seen it in a movie, the people who say, "I don't care what people think," "I don't care what people think of me."
I didn't realize that you have to put in effort not to care.
In high school, things got better. I started not caring what people thought right about at the same time that I met people who really cared about me and whose opinions I valued. The combination allowed me to forget that there was a time when I was always scared that people were talking about me, and, worse, the fact that if I was always scared, it was because it was sometimes true.
I'm 27 years old, so you'd think that these sorts of school-aged politics would barely cross my mind anymore. And that's true, most of the time. I'm a pretty well-adjusted person, when all is said and done. I get along  with people for the most part, and I have a very small handful of close friends, which is the way I like it.
I'm not used to being on edge, to wondering if people are talking about me behind my back. I've mostly forgotten what that feels like.
I'm one of the foreigners that people look at after a rant about foreigners in general and say, "But not you." The reasons that they say that are multi-faceted. I'm white. I speak French. I come from America. I speak French. I have read classic 19th century literature, know who Astérix and Obélix are, enjoy listening to music by Jean-Jacques Goldman and nod along when people complain about social security, taxes and politics.
Did I mention that I speak French?
I come from a country built on immigration, and while I am fully aware that there are immigrant groups that are not fully integrated into American culture, it's important to recognize that we don't really ask people to integrate in the same way that the French do. We are proud of diversity. We are excited by difference. We want to know about your culture, and we will try to understand when you make English blunders. I'm reductive in my logic here, I know. I know that things are hard for immigrants in America as well. But I will say that if a French person with my level of English moved to America, people would find accents, trip ups and mistakes charming.
And if said person had a good enough level of English to be able to correct native English speakers' writing, I think we'd call that a success.
Why am I telling this story?
Because I found out recently that I've been committing a major French gaffe, and worst of all, people have been noticing it and, instead of telling me about it, talking about it behind my back. Office politics are the same as school politics, but 27-year-old me does not have quite the happily oblivious nature and rhinoceros-thick skin that 12-year-old me had. When I found out that people were talking about me, I took it fairly badly. With poise on the outside, granted, but inside I was steaming.
Want to know what my gaffe was?
I don't say bonjour enough.
And here I was, thinking that I was doing a pretty good job of integrating. I wrote my Masters thesis comparing French and American culture as expressed linguistically in literature. I can change up my language registers like a pro. I can condescendingly "Mais Madame," with the best of them. Surely I was close enough to this topic to know how to do things right?
Nope. Wrong. I don't always say bonjour; I am the office bitch.
The friend who told me this tried to explain why bonjour was so important, but it's hard to explain something so culturally ingrained. You have to step outside yourself, and that's not an easy task. When I really think about it, really think about the values that are important in French culture, I think I can understand it… especially because it's the topic of my thesis.
If you get really reductive about it, America was founded on the principles of freedom. Freedom to work. Freedom to speak. Freedom to thrive. If you build it, they will come. If you work hard enough, you can achieve anything. Freedom from the English became freedom to do what we want. Freedom to be American. Freedom to be.
France, on the same reductive principles, was founded on the value of equality. Equality between the tiers état and the aristocracy. Equality of opportunity. Equality of pay, of paid vacation, of rights, of privilege. Every citizen is a citizen. Everyone is the same.
My friend who tried to explain this to me balked when I, frustrated, said that bonjour doesn't actually mean anything. That it's a cultural word devoid of true meaning. Merci I can get behind. Pardon has a purpose. Excusez-moi is just plain polite. But bonjour? It doesn't really mean anything.
No, he reasoned. It means that you recognize the other person.
Everyone is equal. Everyone deserves a bonjour.
I get it, now, I think. It doesn't mean it comes easily to me. I'm used to telling visitors that when they walk into a store, they can't just smile and say, "Excuse me, do you have this in a size 6?" That's very rude in France. You have to preface it with bonjour. I've been proudly crowing this for years, only to realize that I've been committing an even bigger sin — not saying bonjour to my colleagues every single day.
Oh Victor. I like to think of us reading together along the Seine and laughing jovially about your clever use of tutoiement and vouvoiement to evoke the changing balance in equality in Les Misérables… but the truth is that I probably would have committed some major gaffe and you would have silently hated me and told all of your friends that I was a bitch. And then Charles Baudelaire would have hated me too.
It's probably good that I get to love Vick and Chuck from afar. Like, 200 years afar.
I'm a big enough person to admit that I chose to live in a country, which means that I choose to live by its principles, norms and standards. (Doesn't mean that more often than not I'd rather live in a hermit cave and meet up with my friends from Hermits United every 10 years or so…) I'll apologize for my linguistic gaffe. Today, I said bonjour to everyone. I said it four times in a row when four people walked into the office slightly staggered but not close enough for a group bonjour.
But I won't apologize for this. I took a classic French dessert and made it savory. I don't know if that's blasphemy, but I do know it's delicious.
My kitchen, my rules. The autonomous dictatorship of Emily Thinks This Is Delicious-Land.
So there.
Savory Tomato and Zucchini Clafoutis
1 zucchini
1 onion
1 pint cherry tomatoes
2 Tbsp. olive oil, separated
2/3 cup flour
2 eggs
1 cup milk
3 oz. feta, crumbled
salt and pepper
Preheat the oven to 350 degrees.
Dice the zucchini and thinly slice the onion. Place the cherry tomatoes in a glass baking dish and toss with one tablespoon of the oil. Bake while preparing the rest of the clafoutis.
Heat the other tablespoon of oil in a pan. Add the onion and zucchini, and sauté until the onion is soft and slightly browned and the zucchini has given off a good deal of its liquid, about 10-15 minutes.
Whisk the flour with a bit of salt and pepper. Whisk in the egg, then slowly add the milk, whisking all the time, until you have an even batter with no lumps. Season with salt and pepper.
Remove the baking dish from the oven and remove the tomatoes, leaving any juices they have given off in the pan. Add the zucchini and onion and then cover with the clafoutis batter. Top with the roasted tomatoes and the feta cheese.
Bake for about 20 minutes, or until the clafoutis puffs up. It will fall the moment you remove it from the fridge.
Eat warm or cold. Share it with your friends if you want, but don't give a damn what they think about it, because it's delicious.