Two weeks ago, the Country Boy was right about ready to kill me.
For several weeks prior, I'd been chanting a constant refrain pretty much nonstop.
"My Daddy's coming! My Daddy's coming!"
When TCB saw that I was actually participating in the housekeeping, for once, he said my Daddy could come back whenever he likes.
My mom tries to come out about twice a year, but my dad hasn't actually been to Paris for years. My mom and I have our rituals for her visits: neighborhoods we like to visit, shops we like to frequent, restaurants where we are always sure to get a reservation. But my dad, with memories of a different sort of Paris in his head, had a visit that was completely different from anything I've done before.
For one, he stayed two weeks instead of my mother's long weekend. He stayed with me instead of in a hotel. He worked from home for at least a few hours most days. He went to bed by ten.
It was different.
It was lovely.
We went to the goat cheese farm near TCB's parents' house. He and TCB's parents got through an hours-long lunch, though they speak no English and he learned his French in high school. We stopped to smell the flowers at the Jardin des Plantes, the Luxembourg Gardens, the Georges Brassens park and the Tuileries. We saw a lot of Impressionist paintings and watched an entire season of Breaking Bad. We ate more croque monsieurs than I think I ever have before.
Now that he's gone, there are a thousand things about his trip I wish I could change. I wish it hadn't rained every day. I wish I had booked museum tickets in advance so that we didn't have to wait in long lines. I wish we had realized that the few rays of sunlight we got were some of the only ones we'd see so that we could cherish them more.
I wish I had thought to make this dish for him, because even though we went to several restaurants and tried some of the best steak in Paris, he maintained that the best meals he ate were at my house. And poached eggs will always remind me of my father.
When I was growing up, every once in awhile (but with enough frequency that it seemed like a regular thing) my father would take me and the Actress to breakfast before school. We went to a diner across the street, and he always ordered "two poached eggs on dry white toast." Then he would pierce the egg with his fork and pretend it was an eye.
He's still ten years old at heart.
I realize that this is a bit of a strange hodgepodge of ideas, but there's no way to sum up everything that happened while he was here in just one post. I hope he comes back soon; TCB will know the day has arrived when he sees me take out the vacuum cleaner.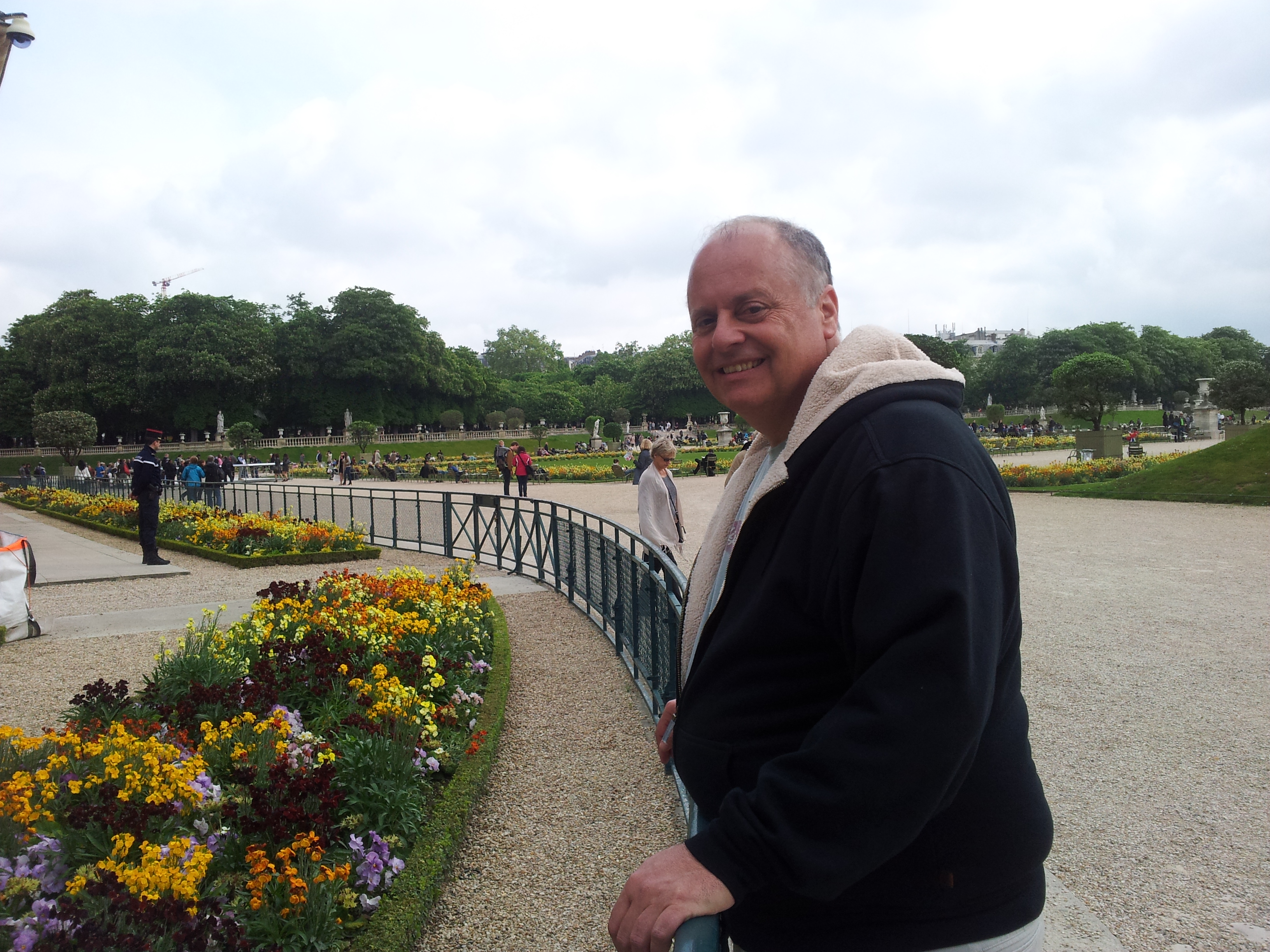 Poached Eggs, Pea Mash, Goat Cheese Tartine (serves 2)
2 cups frozen peas
1 Tbsp. butter
5 leaves of fresh mint
2 eggs
1 tsp. white vinegar
2 handfuls baby spinach
2 spring onions, sliced
2 tsp. olive oil
1 lime
1/2 baguette (this is actually a bâtard, but a baguette will do nicely as well)
1 round of fresh goat cheese
salt and pepper
Heat a very small amount of water in a pan and add the peas. Cover and cook until warmed through and tender, about 10 minutes. Add the butter and mash together with a fork. Chiffonnade a few leaves of mint, saving some for garnish. Add the chiffonnade to the pea purée and keep warm.
Bring a saucepan of water to a boil. Reduce to a simmer. Add the white vinegar. Crack the egg into a ramekin. Use a spoon to create a whirlpool in the water and gently add the egg. Use the spoon to fold the whites around the yolk, if necessary. Cook for 1 minute 30 seconds, or until the white is cooked through. Place some paper towels on a plate and gently remove the egg and set it on the towels. Bring the water back up to a boil, reduce again, and repeat with the second egg.
Toss the spinach and onions with the olive oil and some lime juice.
Cut the bread in half lengthwise and cut each half into two pieces to form an open-faced tartine. Toast the bread if you like. Add the pea mash to each slice. Top one slice with goat cheese and the other with the poached egg. Season with salt and pepper. Mound the salad to the side of the sandwich. Serve immediately.
Be sure to make screaming sounds as you pierce the poached egg. It's not appropriate, but it's super fun.